Contenu
Image 4:1

Contenu
Texte
Cambodia
Kampong Thom and Kampong Cham Provinces


Contenu
Texte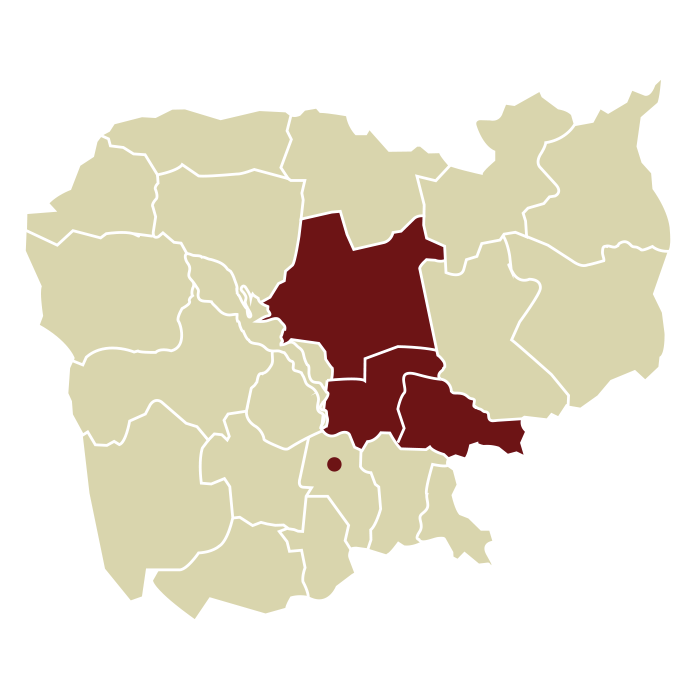 Texte
2.925
direct beneficiaries
in 2018
Contenu
Article du blog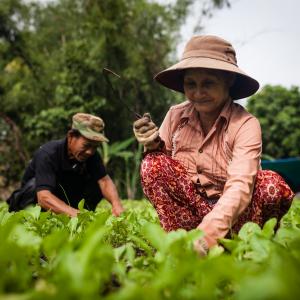 Louvain Coopération travaille chaque jour à soutenir les agriculteur.trice.s locaux de la province de Kampong Thom et Kampong Cham au Cambodge. L'agriculture durable s'annonce comme une voie privilégiée pour les sortir de leur vulnérabilité et les rendre plus résilients. L'agriculture est un des… +
Contenu
Photo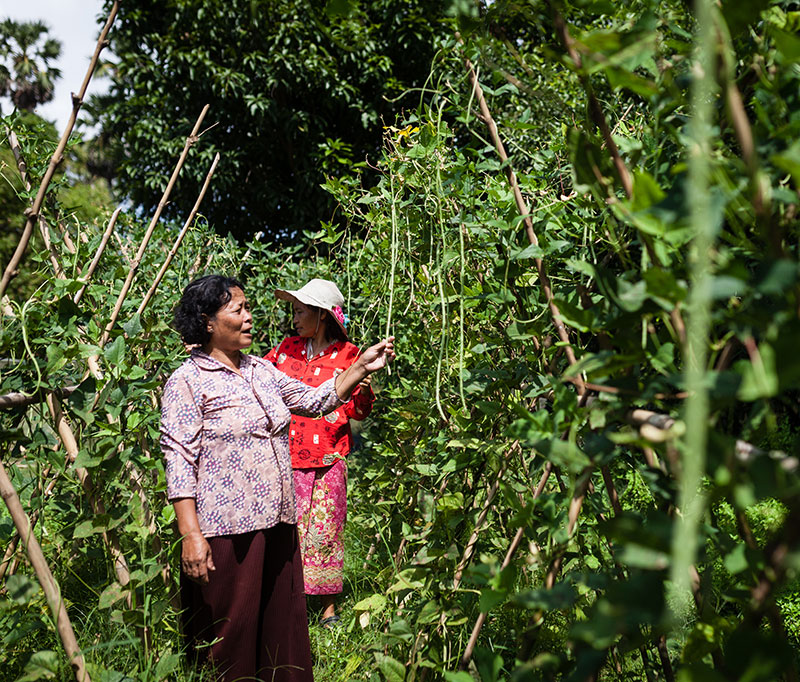 Texte
Results from 2018:
527 new patients with mental disorders were treated in 2018.
88% of farmers supported and trained in sustainable agriculture continue to use the techniques learned and 75% of them see an improvement in their yields.
1,238 children were screened for mental health and 67 of them were referred for support
A new self-help group of 24 farmers was established and they received training in sustainable agriculture.
Contenu
Block


Food and economic security
stimulation of small farmers and the creation of mutual solidarity groups to improve their resilience and productivity
establishment of networks of peer educators and awareness groups on mental health, diabetes and hypertension
Partners : Mlup Baitong, Facilitator of Agri-Enterprises for Cooperatives (FAEC), Royal University of Agriculture (RUA) – Ecoland Research Center


Health care
Louvain Coopération and its partners provide two hospitals and six health centres with consultations, advice and training of the medical profession to detect and treat mental health disorders in the best possible way.
Doctors and nurses, who are not very well equipped to deal with psycho-social problems, acquire the tools to speed up recovery, especially through consultations and advice.
Note that in 2017, Dr. Sotheara Chhim, Executive Director of TPO, our partner for mental health projects, won the Dr. Guislain Award for his fight for the development of mental health services in Cambodia.
Partners : Transcultural Psychosocial Organisation (TPO), Social Services of Cambodia, Center for Child and Adolescent Mental Health-Caritas, Department of Preventive Medicine, Department of Mental Health and Substance Abuse (DMHSA)
Contenu
Témoignage
Photo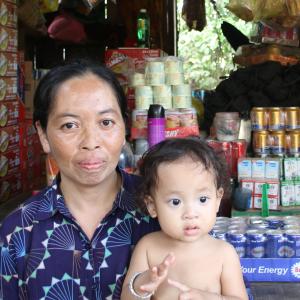 Témoignage
KIMSEY HENG, PROVINCE DE KAMPONG THOM
« Je vis avec mon mari et mes 4 enfants et je possède une petite épicerie. J'ai reçu un petit soutien financier pour développer mon activité, ainsi que des formations pour mieux la gérer. Grâce à cela, j'ai pu agrandir mon magasin petit à petit et proposer plus d'articles. Au départ, je ne gagnais que 7.5 $ US par jour mais, avec ces  changements, je gagne maintenant 50$ US ou plus ! Cet argent, je l'utilise pour envoyer mes enfants à l'école et pour faire face aux dépenses de ma famille. »