Contenu
Image 4:1

Contenu
Texte
Cambodia
Kampong Thom and Kampong Cham Provinces


Contenu
Texte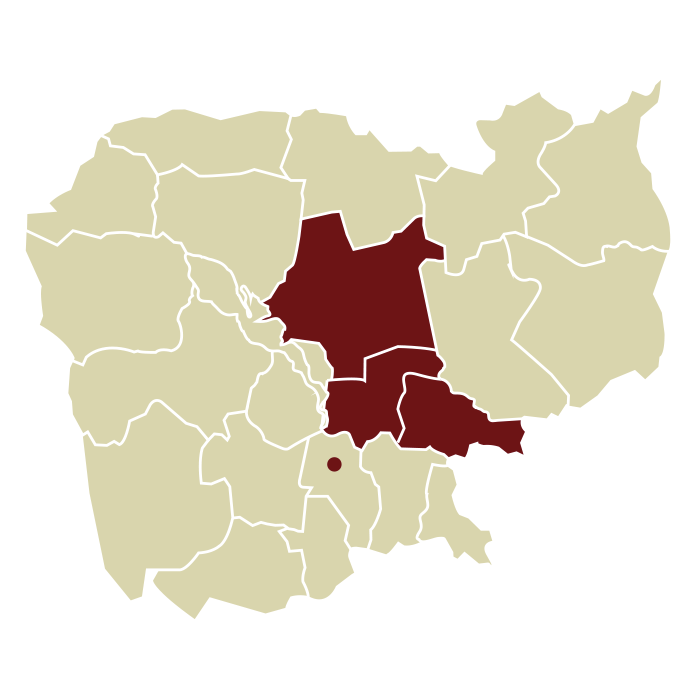 Texte
9.056
direct beneficiaries
in 2020
Contenu
Photo
Texte
Results from 2020
266 farmers trained by our teams are now using sustainable farming techniques.
597 new patients treated and monitored for mental health problems.
737 children in 18 villages reached through health and hygiene activities.
440 members registered in one of the 22 "self help groups" set up by our teams. Together, they organise and can benefit from community self-help
Contenu
Block


Food and economic security
Reunification of beneficiaries within self-help groups and support for organization of these groups.
To increase food production by providing training on sustainable agriculture approaches
To Improve revenues and support small rural entrepreneurship development
To improve environmental protection and climate changes awareness and resilience
Partners : Mlup Baitong, Facilitator of Agri-Enterprises for Cooperatives (FAEC), Royal University of Agriculture (RUA) – Ecoland Research Center


Health care
To promote and strengthen non-communicable diseases policy both at national and sub-national level.
To strengthen evidence-based information, research and capitalisation on mental health, diabetes and hypertension.
To strengthen the quality and accessibility to non-communicable diseases' services.
To establish and strengthen community-based mental health care and support.
Partners : Transcultural Psychosocial Organisation (TPO), Social Services of Cambodia, Center for Child and Adolescent Mental Health-Caritas, Department of Preventive Medicine, Department of Mental Health and Substance Abuse (DMHSA)
Contenu
Témoignage
Photo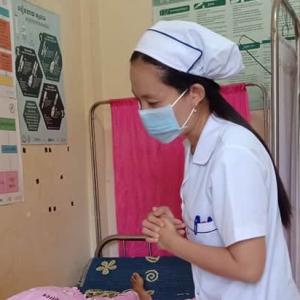 Témoignage
THORN, KAMPONG CHAM PROVINCE
"I am a midwife in a health centre in Chamkar Andoung. Louvain Coopération gave me the opportunity to follow a training course on child and adolescent mental health. Thanks to this training, I can now advise and guide future mothers and their families to take care of themselves and their children. I also encourage these women to follow their children's development and to be attentive to their mental health."