Contenu
Image 4:1
Contenu
Texte
Cambodia
Kampong Thom and Kampong Cham Provinces


Contenu
Texte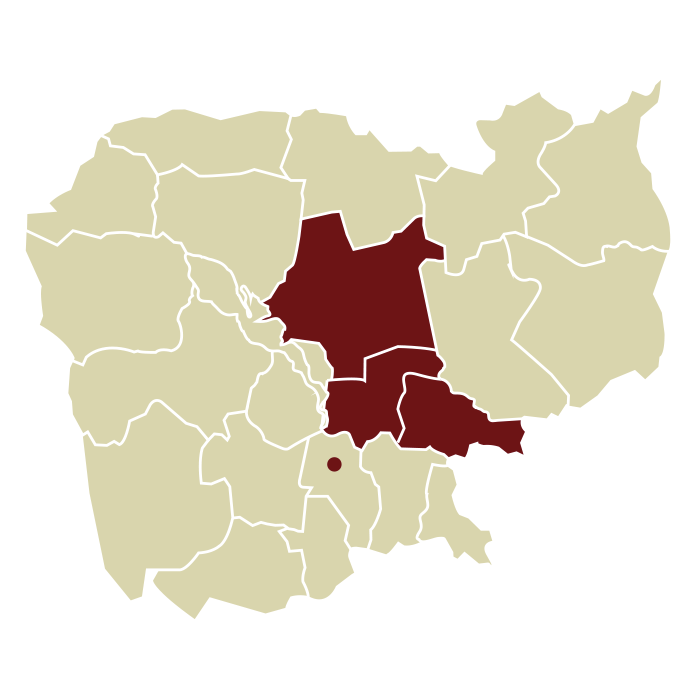 Texte
6,949
direct beneficiaries
in 2021
Contenu
Photo
Texte
Results from 2021
289 producers trained by our teams are now using sustainable agriculture techniques.
533 new patients treated and monitored for mental health problems.
557 families sensitised on child abuse in 18 villages.
569 members registered in one of the 22 "self help groups" set up by our teams. Together, they organise and can benefit from community self-help.
Contenu
Block

Food and economic security
Reunification of beneficiaries within self-help groups and support for organization of these groups.
To increase food production by providing training on sustainable agriculture approaches
To Improve revenues and support small rural entrepreneurship development
To improve environmental protection and climate changes awareness and resilience
Partners : Mlup Baitong, Facilitator of Agri-Enterprises for Cooperatives (FAEC), Royal University of Agriculture (RUA) – Ecoland Research Center

Health care
To promote and strengthen non-communicable diseases policy both at national and sub-national level.
To strengthen evidence-based information, research and capitalisation on mental health, diabetes and hypertension.
To strengthen the quality and accessibility to non-communicable diseases' services.
To establish and strengthen community-based mental health care and support.
Partners : Transcultural Psychosocial Organisation (TPO), Social Services of Cambodia, Center for Child and Adolescent Mental Health-Caritas, Department of Preventive Medicine, Department of Mental Health and Substance Abuse (DMHSA)
Contenu
Témoignage
Photo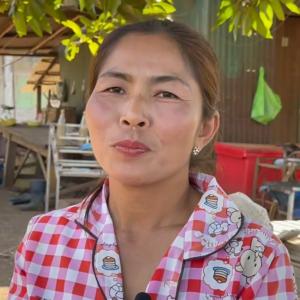 Témoignage
SETH LEM, FARMER
"Since 2019, I have been a member of a self-help group. I have received several technical trainings in agriculture and livestock, as well as materials such as vegetable seeds and fingerlings. Putting this knowledge into practice has led to good results, with less use of chemical fertilisers. In the past, I depended entirely on the income from my husband's work, but now I am able to generate more income. It is not a huge amount of money, but it can help with some expenses like keeping my child in school."