Contenu
Image 4:1

Contenu
Texte
Learning a profession for a dignified future
Texte
On the African continent, more than one young person in four (around 72 million) has no job, education or training. Two-thirds of them are young women.
It's high time things changed!
To give every young person a chance, we develop training courses that are better adapted to them and their background. Apprentices are then supported in developing profitable and sustainable economic activities, with particular attention paid to the socio-professional integration of young women.
Texte
Employing young people is a fundamental challenge if we are to break the vicious cycle of poverty and help build a more equal society.
Contenu
Texte
You can also transfer the amount of your choice directly from your bank account: BE28 7323 3319 1920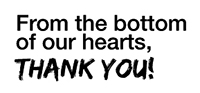 Your donations are tax-deductible from €40 accumulated annually.
Contenu
Texte
Ils soutiennent ce projet
Texte
Ben Kamuntu,
artiste slameur
Texte
Nelson Onana,
joueur de hockey, Red Lions
Texte
Marc-Henri Wajnberg,
réalisateur