Contenu
Image 4:1

Contenu
Texte
The Solidarity Fund
Contenu
Texte
As a university NGO of the UCLouvain,
Louvain Coopération strives to mobilize its students.
Contenu
Texte
The Solidarity Fund aims to bring solidarity within the reach of students. It is a call for proposals by and for Solidarity Students. Indeed, half of the funds collected via Solidarity Student are put back into the Solidarity Fund to finance your projects in Belgium or in the Global South.
The possibilities of projects are endless, because the call for proposals is open to all students, from all faculties, who are registered as a Solidarity Student.
Next call for proposals: November 10, 2021 to February 10, 2022.
Eligibility criteria in French (PDF)
Texte
In recent years, we have supported, among others:
Soka for Goma, DRC:
Construction of a small multi-sports field, benefiting over 1,500 Congolese youth.
Double-Sens, Belgium-Benin:
Intercultural exchange between Belgians and Beninese.
Moringa (IngénieuxSud), Benin:
Project to improve the moringa drying technique in order to fight against child malnutrition.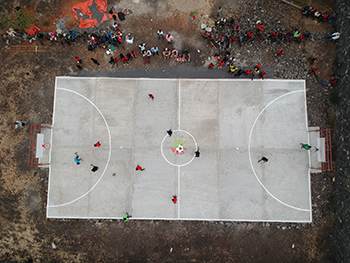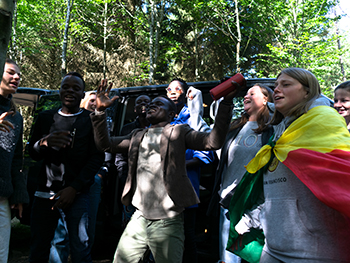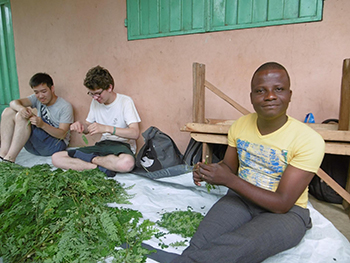 Contenu
Texte
Trainings
You and your group will be accompanied and trained by our team before the implementation of your project.
Texte
Training is mandatory for students supported by the Solidarity Fund. Students in the IngénieuxSud project-course are exempt from the training. The trainings are available to all Solidarity Students, on demand.
Contenu
Témoignage
Photo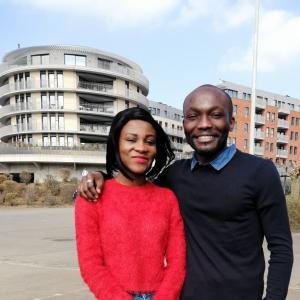 Témoignage
Matthieu, Solidarity Student, Winner of the Solidarity Fund 2020-2021
"I wrote, with my teammate Glodi, a project that will be executed in Kinshasa, DRC. "Solidarity Student" is very interesting because it gives students the opportunity to gain experience. I learned a lot about writing projects, preparing for interviews to defend one's project... It's an important experience that adds to the university curriculum. I think it's great, I strongly recommend to students, when they register, to check the little box to become a "Solidarity Student". It's a wonderful thing, because you not only participate in maybe changing the world we live in, but you also have the opportunity to apply with a project that can be selected like mine."