Contenu
image 3:1

Contenu
Texte
It is possible to make a donation via a transfer to our bank account:
IBAN : BE28 7323 3319 1920 - BIC : CREGBEBB
Louvain Coopération, Avenue du Grand Cortil 15a, 1348 Louvain-la-Neuve
For any questions: info@louvaincooperation.org or 010/390.307
Contenu
Texte
IN 2018 YOUR DONATIONS HAVE ALLOWED US TO :
Texte
In Benin, 1,525 beneficiaries (46% of whom are women) were supported by the services of the South Benin Local Economy Desk.
In Togo, in the Savannah Region, there is a mortality rate of 1.5‰ of children under 5 years of age covered by the mutual health insurance schemes supported by Louvain Coopération, compared to 28‰ in the whole region.
In Burundi, 169 households have been recognized by the Seed Control and Certification Office.
In the Democratic Republic of Congo, 303 street children were reintegrated into their families and 134 children introduced in primary or secondary schooling.
In Madagascar, 76 adults, including 35 women, learned to read, write and count. They formed an association.
In Bolivia, 488 health workers and 3,101 people from the educational community were trained in the prevention of diabetes and hypertension.
In Cambodia, 527 new patients with mental disorders were treated in 2018.
Texte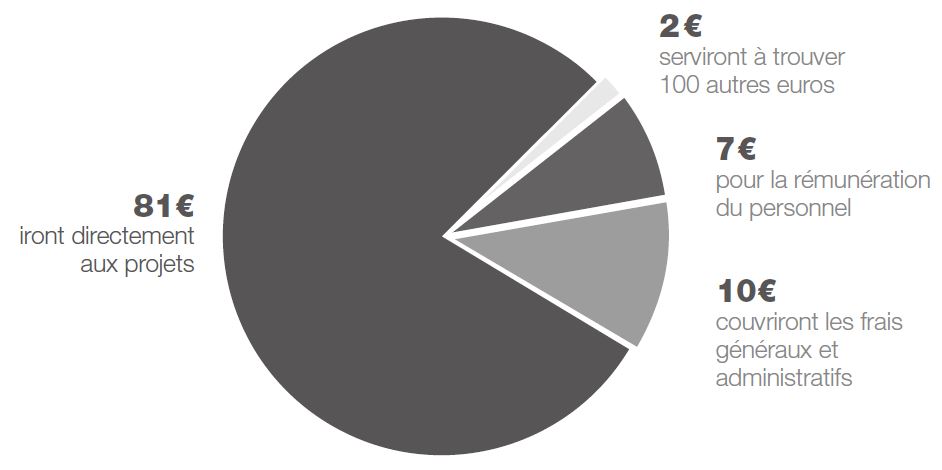 Si, bien sûr, la totalité de nos efforts est dédiée à nos projets, nous avons décidé d'adapter la présentation de nos dépenses de façon conforme aux pratiques des autres ONG, en détaillant, à côté des budgets affectés spécifiquement aux projets sur le terrain, les frais liés à la collecte de fonds, les frais de personnel, ainsi que les frais de fonctionnement du siège central (bâtiment et frais connexes, informatique, formation,...).